Wall E+ is a new industrialized construction material: ultra-efficient, easy to use, and optimized for off-site construction.
Wall e+ is a new patented circular material, designed to simplify all stages of construction while exceeding environmental expectations.
The arguments for ecologically responsible construction have at last won consideration in the building industry. We sadly felt, however, that the commonly selected options aimed only at incremental improvements with no real paradigm change. We believe that that the sector is missing out on significant performance gains by not asking the real question: "do we still have to do it this way?" 
wall e + satisfies our desire to go back to square one and "rethink" construction from its foundations
this new material is designed around our idea of replacing material with mastery; targeting the optimal use of raw materials within the constraints of their expected multiple uses over the long-term.
per square metre of WallE+
designated for energy collection
lives in different buildings
Reusable without processing
a new material that :
- saves resources
- speeds up construction
- optimizes land
a range of use that allows easy implementation for new environments and purposes.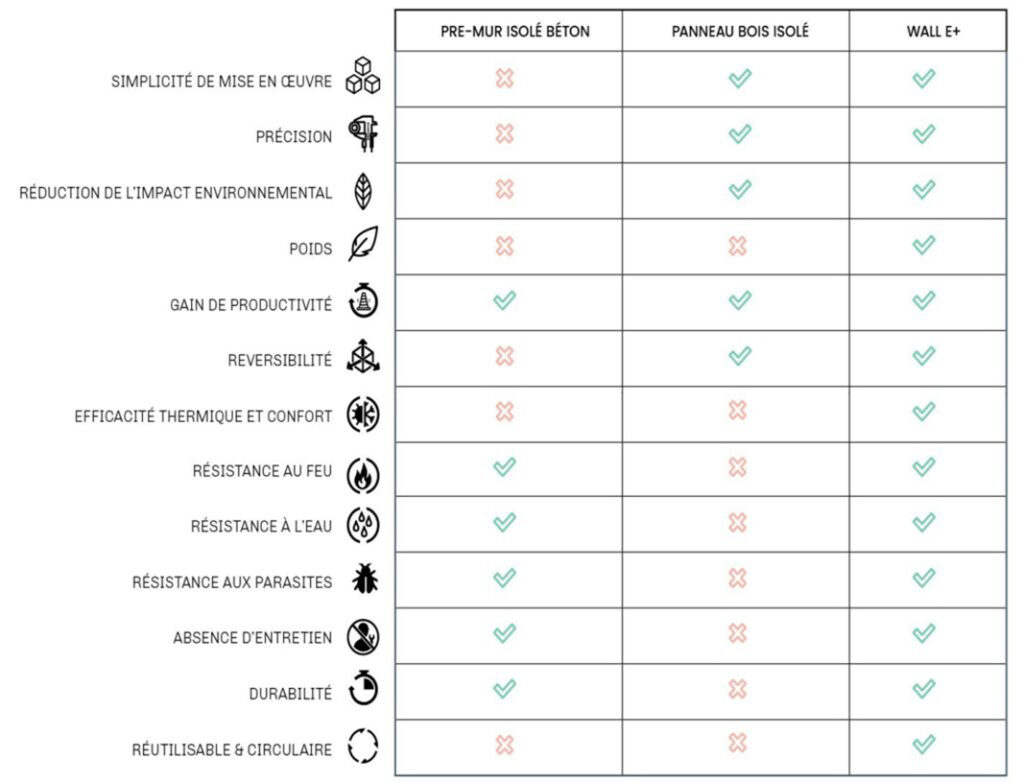 name : wall e+
owner : Caerostris
height : up to 16 meters
dimension : 24*60 cm
weight m2 : 37 kg
thermal resistance : 5-7 according to the selected insulator
shell composition : thermoglass sc
insulation : wood fiber or other on request
load capacity : 27 metric tons
assembly : mechanical